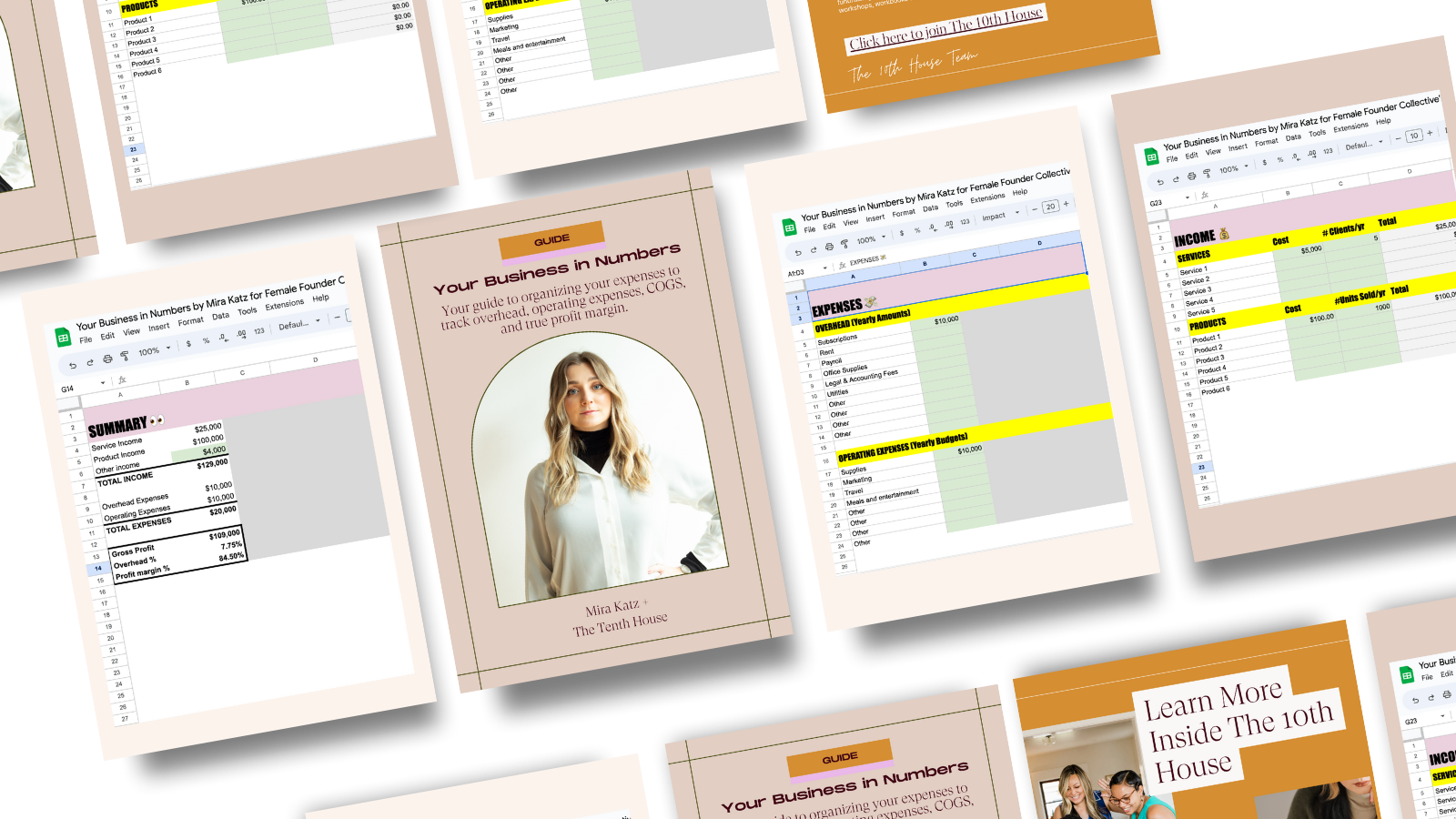 Guide: Your Business in Numbers - Increase Your True Profit Margin
Have you been shying away from your numbers? You're not alone!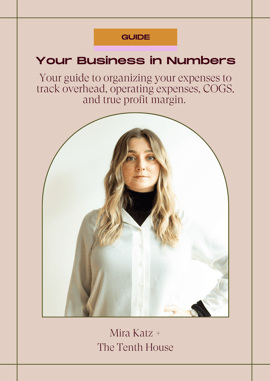 ABOUT YOUR RESOURCE
Have you been shying away from your numbers? You're not alone!

With this done-with-you spreadsheet, you will cut out uncertainty and doubt to help you quickly uncover the true profit margin of your business.

This tool was created by business advisor, Mira Katz, who specializes in working with creative entrepreneurs, so she knows that ease, beauty, and color, can bring the fun into funding. With the resource, you will get a bird's eye view of your business in numbers in less than 30 minutes.

Mira started her first company at 21, sold it at 26, was an executive at a multi-million-dollar tech startup, a director and strategist at an award-winning branding agency, and has advised clients in reaching six-figure months in their first year. She's into creative ideas that change the world and make it more beautiful and connected, and is an advocate for freedom, financial empowerment, and a feminine approach to building businesses. Mira is an advisor to business owners, and runs several passion projects based out of Mexico City and LA, with clients worldwide.
Want more resources? Look inside of The 10th House! Now is the time to invest in you, invest in your business and get maximum results with an exclusive community by your side. We want YOU to join in on the fun and get all the vetted resources, events, workshops, connections, and advice that you need to be successful.
What's Inside The 10th House?
Access to over

150+ skill-building resources, bundles, and guides

Ability to participate in

business-building events
Intimate

networking opportunities

through virtual roundtable discussions and in-person events
Marketing and press access

via email spotlights, event hosting, and community connections
Live workshops, panels, and Q&A

with vetted experts across industries
Free venture capital road map and pitch deck template

bundle ($99 for non-members)
Submit form below to get your guide!