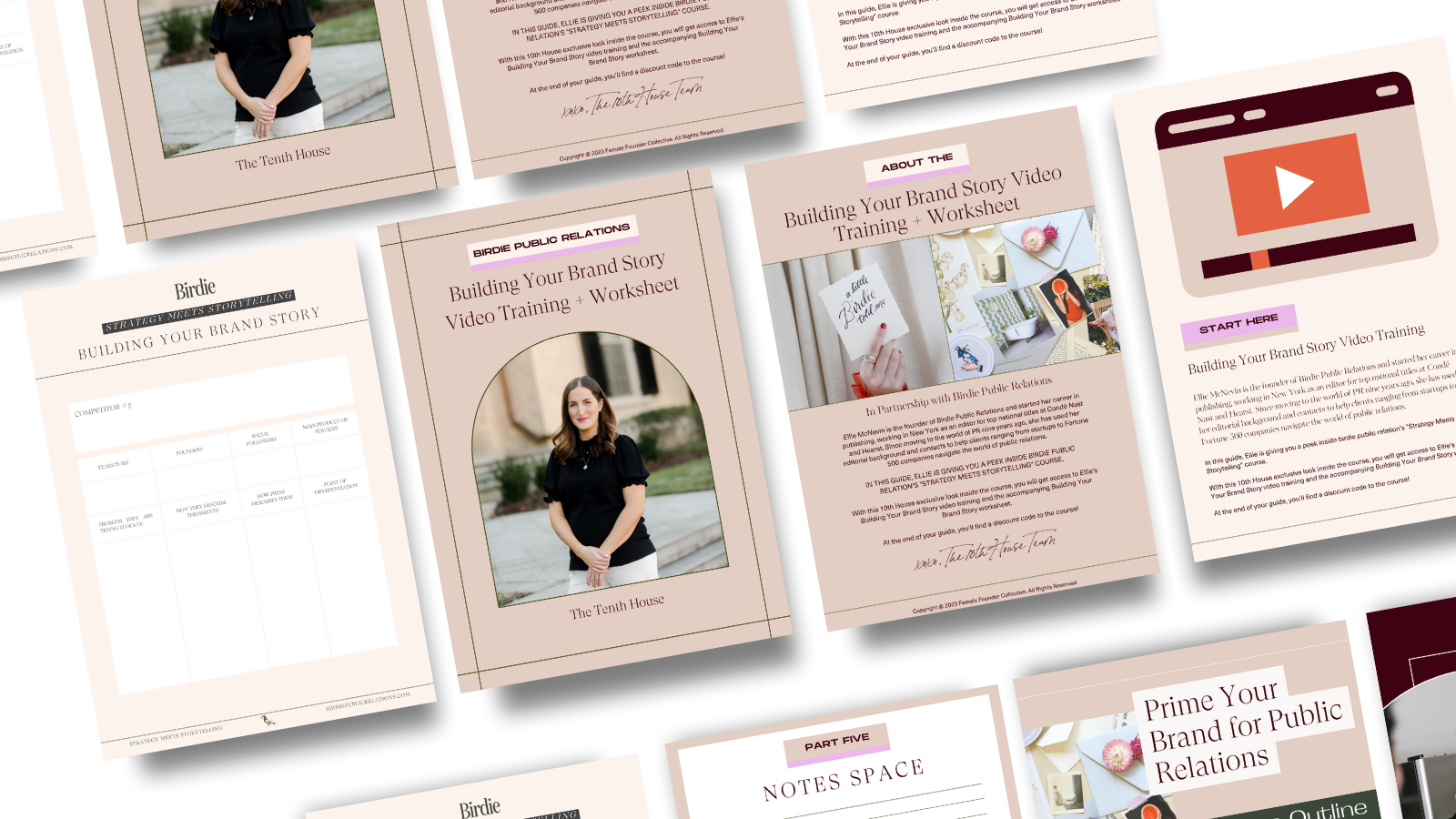 Guide: Building Your Brand Story Video Training + Worksheet From Birdie Public Relations
Ellie McNevin is the founder of Birdie Public Relations and started her career in publishing, working in New York as an editor for top national titles at Condé Nast and Hearst. Since moving to the world of PR nine years ago, she has used her editorial background and contacts to help clients ranging from startups to Fortune 500 companies navigate the world of public relations.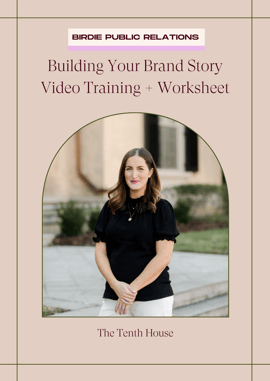 ABOUT YOUR RESOURCE
​​In this guide, Ellie is giving you a peek inside birdie public relation's "Strategy Meets Storytelling" course.

With this 10th House exclusive look inside the course, you will get access to Ellie's Building Your Brand Story video training and the accompanying Building Your Brand Story worksheet.

At the end of your guide, you'll find a discount code to the course!
Submit your information below to download the Guide: Building Your Brand Story Video Training + Worksheet from Birdie Public Relations.
IN THIS WORKSHEET WE WILL GO OVER HOW TO FIGURE OUT YOUR BRAND STORY AND POINT OF DIFFERENTIATION. FIRST WRITE DOWN WHAT YOU THINK SETS YOUR BUSINESS APART. WHAT MAKES YOUR COMPANY DIFFERENT THAN ANY OTHERS?
Not a member of The 10th House? Now is the time to invest in you, invest in your business and get maximum results with an exclusive community by your side. We want YOU to join in on the fun and get all the vetted resources, events, workshops, connections, and advice that you need to be successful.
What's Inside The 10th House?
Access to over

150+ skill-building resources, bundles, and guides

Ability to participate in

business-building events
Intimate

networking opportunities

through virtual roundtable discussions and in-person events
Marketing and press access

via email spotlights, event hosting, and community connections
Live workshops, panels, and Q&A

with vetted experts across industries
Free venture capital road map and pitch deck template

bundle ($99 for non-members)
Submit form below to get your guide!