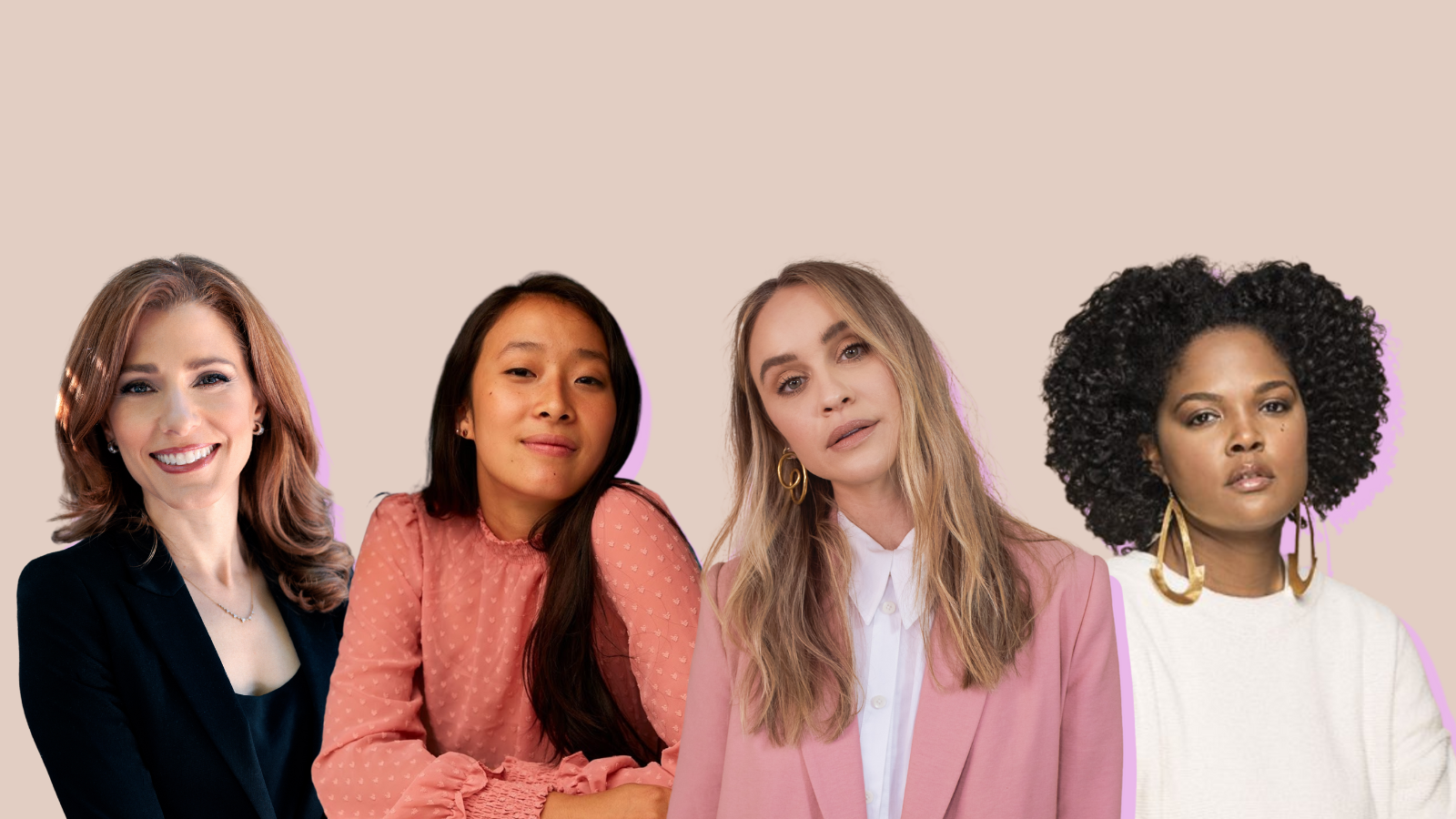 Virtual Leadership Summit
This on-demand virtual leadership summit provides executive learning for founders to build and scale their businesses, foster a network, and use their power to change the industry.
We are spotlighting past leadership events to deliver a one-stop shop education experience. You will hear from trailblazing leaders such as Julia Boorstin, Mahisha Dellinger, Nadya Okamoto, Becca Tobin, Beatrice Dixon and Ariane Goldman!
These replays touch on topics such as meaningful community building, creating boundaries to protect your mental health, navigating stakeholder relationships, networking, building your brand, and career longevity. As we said – it's a one-stop leadership shop curated just for you!
If you'd like access to more on-demand and live events, resources, access to leaders and more, check out The 10th House! As FFC members, save 15% on your 10th House Membership for the Fall Cohort. Applications close October 31st at 5pm ET, so don't miss your chance to join!

Use The 10th House Fall Cohort Discount Code: FFCEVENT15 and become a part of a community of like-minded female founders.
NETWORKING + COMMUNITY BUILDING
| | | |
| --- | --- | --- |
| The New Era of Leadership with Julia Boorstin; Author of When Women Lead - Hear what leaders like Katrina Lake, Gwyneth Paltrow, Jenn Hyman, Whitney Wolfe Herd, Lena Waithe, Shivani Siroya, Julia Collins, and more do to succeed as leaders. | The Ultimate Networker: Building a Community With Intention with Dee Poku - Alison Wyatt is sits down with Dee Poku to talk about everything from who should be in your community to paving the path to cultivate those relationships and multiply your impact today. | Building Community by Standing for Something Bigger with HATCH Collection Founder, Ariane Goldman - Alison Wyatt is sits down with Ariane Goldman to discuss how HATCH is cultivating community, developing the brand, and how she's finding ways to stand for something bigger. |
MINDSET + MENTAL HEALTH
| | | |
| --- | --- | --- |
| Balance & Wellbeing While Growing Your Business Panel with Hitha Palepu, Paola Mathé, and Nadya Okamoto - Dive into how your physical and mental health are linked to financial well-being and the strategies for leaning into wellness. | Solution Speak: How to Get Paid and Create Boundaries as Women and Mother Founders Panel - Identifying actionable ways to set boundaries without guilt, reclaim our time, and define success on our own terms. | CEO Excellence: The Six Mindsets That Distinguish the Best Leaders from the Rest with Carolyn Dewar - Carolyn advises many Fortune 100 CEOs how to maximize their effectiveness and lead their organizations through pivotal moments. |
OVERCOMING OBSTACLES + RESILIENCY
| | | |
| --- | --- | --- |
| Transforming and Taking Over the Technology Landscape Panel with Brenda Darden Wilkerson and Alexandra Zatarain - This panel discussed using technology to create cultures/communities conducive to mutual success, and how to stand out in the technology space. | Black Women Making Millions From Struggle to International Success with Mahisha Dellinger - Mahisha shares the story of her road from poverty to next-level success and how she has turned that experience into an opportunity to help other Black women. | Creating A Socially Resilient Business Panel with Beatrice Dixon, Jen Batchelor, and Becca Tobin - How do top businesses founders stay on top, no matter the state of the world? Hear from leaders who are increasing relevance, driving brand love, and, ultimately, revenue. |
TEAM BUILDING + TEAM RELATIONS
| | | |
| --- | --- | --- |
| Strategic Team Building: How to Build Your Team with Kimone Napier - Through her work, Kimone coaches founders and organizations how to build strong teams using an intentional hiring approach. | Navigating Relationships At All Stages; From raising $4MM to Silicon Valley with Isa Watson - Hear how Isa cracked into the Silicon Valley startup and VC scene and her approach towards fundraising and more. | Manifesting Your Needs and Dreams Through Authentic Connections with Co-Founder of HER USA, Marika Frumes - Markia speaks to perhaps the most important skill - honing the art of asking professionally |
WHAT'S NEXT?
As FFC members, save 15% on your 10th House Membership for the Fall Cohort!
Now is the time to invest in you, invest in your business and get maximum results with an exclusive community by your side. We want YOU to join in on the fun and get all the vetted resources, events, workshops, connections, and advice that you need to be successful.
Use The 10th House Fall Cohort Discount Code: FFCEVENT15 and become a part of a community of like-minded female founders. You are the perfect fit if: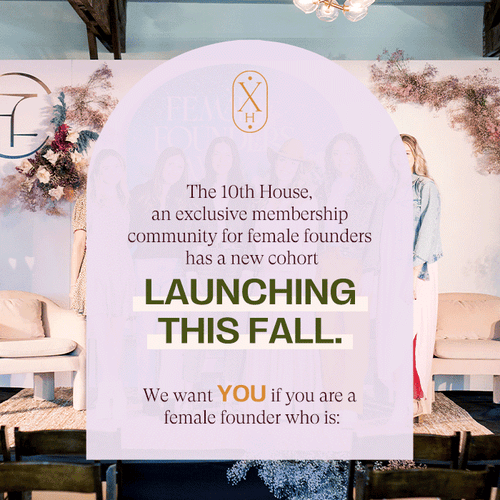 In The 10th House, you'll get:
Dynamic founder-focused online community

Expansive Member Directory to connect with fellow members

Inspirational + informative weekly workshops + events

Networking opportunities

Member perks + discounts

Early and exclusive access to FFC + 10H experiences/events

Premium brand partnerships

And your very own introduction to the world of Web3 with a membership NFT
But don't take it from us; take it from these incredible women who have walked the path before you and taken the leap to join The 10th House.
APPLICATIONS CLOSE OCTOBER 31
But hurry, because this cohort application closes Oct. 31st at 5pm ET and we want YOU to be a part of this courageous community. Use The 10th House Fall Cohort discount code: FFCEVENT15 now to reserve your spot.