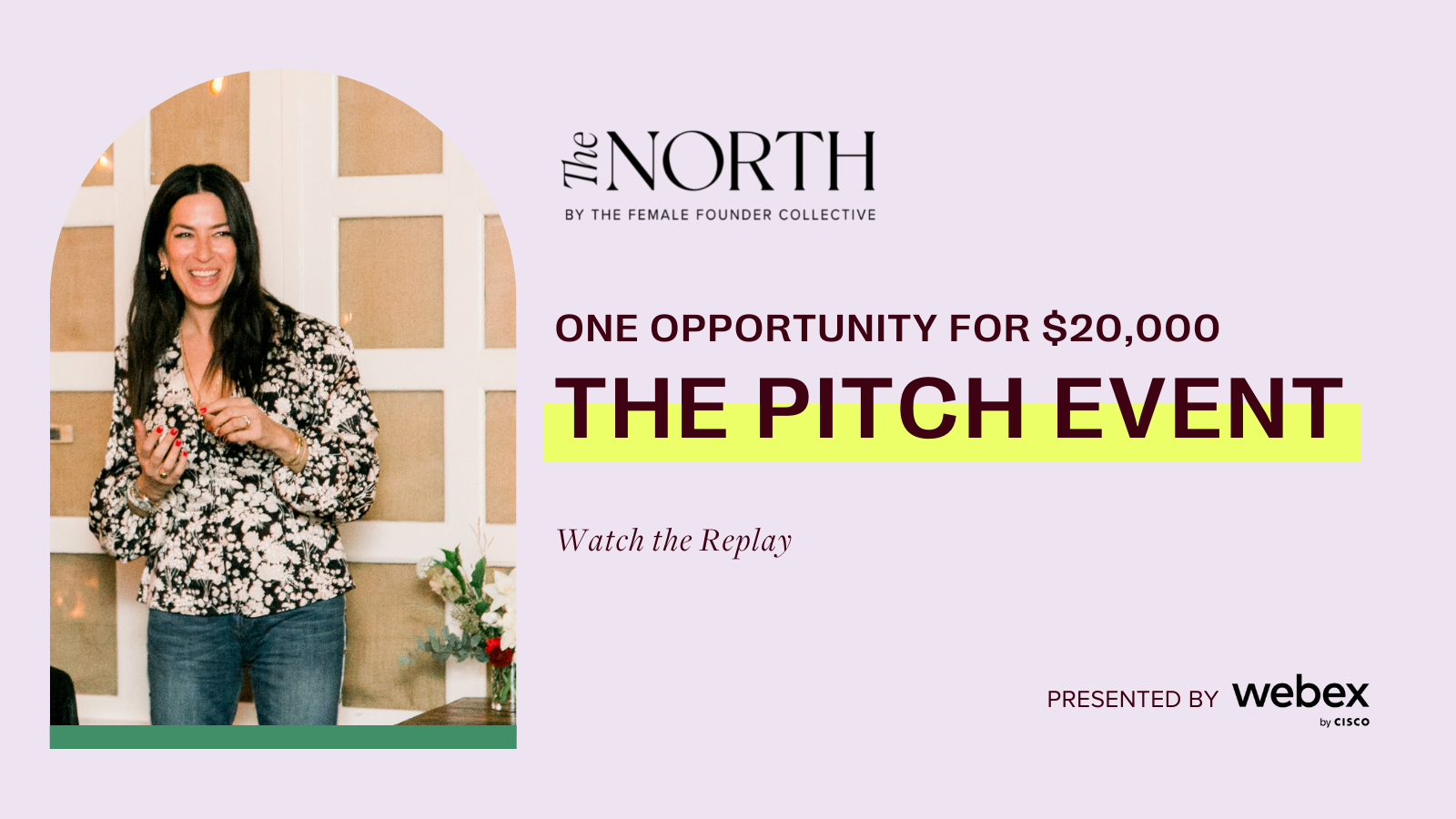 ​Watch seven founders pitch for the opportunity to receive a $20,000 grant.
Together, Female Founder Collective and Webex by Cisco announced a powerful new grant application opportunity created to help elevate ambitious women 'on the rise.' We selected six finalists to participate in The Pitch Event for the opportunity to receive a $20,000 grant. Check out the replay below to watch the pitch event and support your fellow female founders!
​Whether you're about to head into your first round of funding or haven't achieved your funding goal yet, our pitch event is here to help. You are invited to watch and learn through this immersive pitch experience. As a spectator, you will have the opportunity to hear seven different pitches followed by feedback from top investors and industry experts. This is a time for you to support your fellow female founders and to learn from others to better perfect your own pitch!
​MORE ABOUT THE PITCH EVENT
Founders applied for the chance to pitch their own business initiative live to Rebecca Minkoff (Co-founder of Female Founder Collective), Aruna Ravichandran (CMO and SVP of Webex by Cisco), Erica Duignan Minnihan (General Partner at Reign Ventures), and a virtual room on Webex, full of spectators on September 21, 2022. During The Pitch event, one finalist will be selected to receive a $20,000 grant from the Female Founder Collective, provided by Webex. In tandem with this grant pitch event, Female Founder Collective and Webex are supporting women through the launch of The North, a debut mentorship platform where the most influential women in business are on speed dial.
​THE WHY
Both Female Founder Collective and Webex believe in a future where women's success is proportionate to their counterparts, but we shouldn't need a reason behind why the world should invest in women. But, we do want to highlight the importance: Last year, female founders in the U.S secured a mere two percent of venture funds. That leaves 98% on the table. And, in a world where women's values are constantly coming into question by its leaders — we have a responsibility to ensure we're doing everything we can to push women to the top.
WATCH ALL OF THE FINALIST PITCHES IN HERE
WATCH THE PITCH WINNER ANNOUNCEMENT BELOW
Have you joined The North?
As you may have heard during the event, we are thrilled to announce our new mentorship program, The North, in partnership with Webex by Cisco who is contributing mentor hours, tech, and more alongside us at the Female Founders Collective in our mission to support female-founded businesses.

Here's how it works:
THE NORTH connects an influential roster of leading executives across multiple industries, with the future founders of tomorrow. In an initiative built to bridge powerful industry expertise and access, our platform allows tomorrow's leaders to find and book one-on one time with the expert advisors, investors, consultants or short term project aid they need to answer their immediate business goals and needs.
Each of the founders on our advisory board will donate two hours of their own time to the initiative, before being made available for paid consultation. To get in on all the riches that await — simply browse our book of advisors and set up a meeting as soon as today.