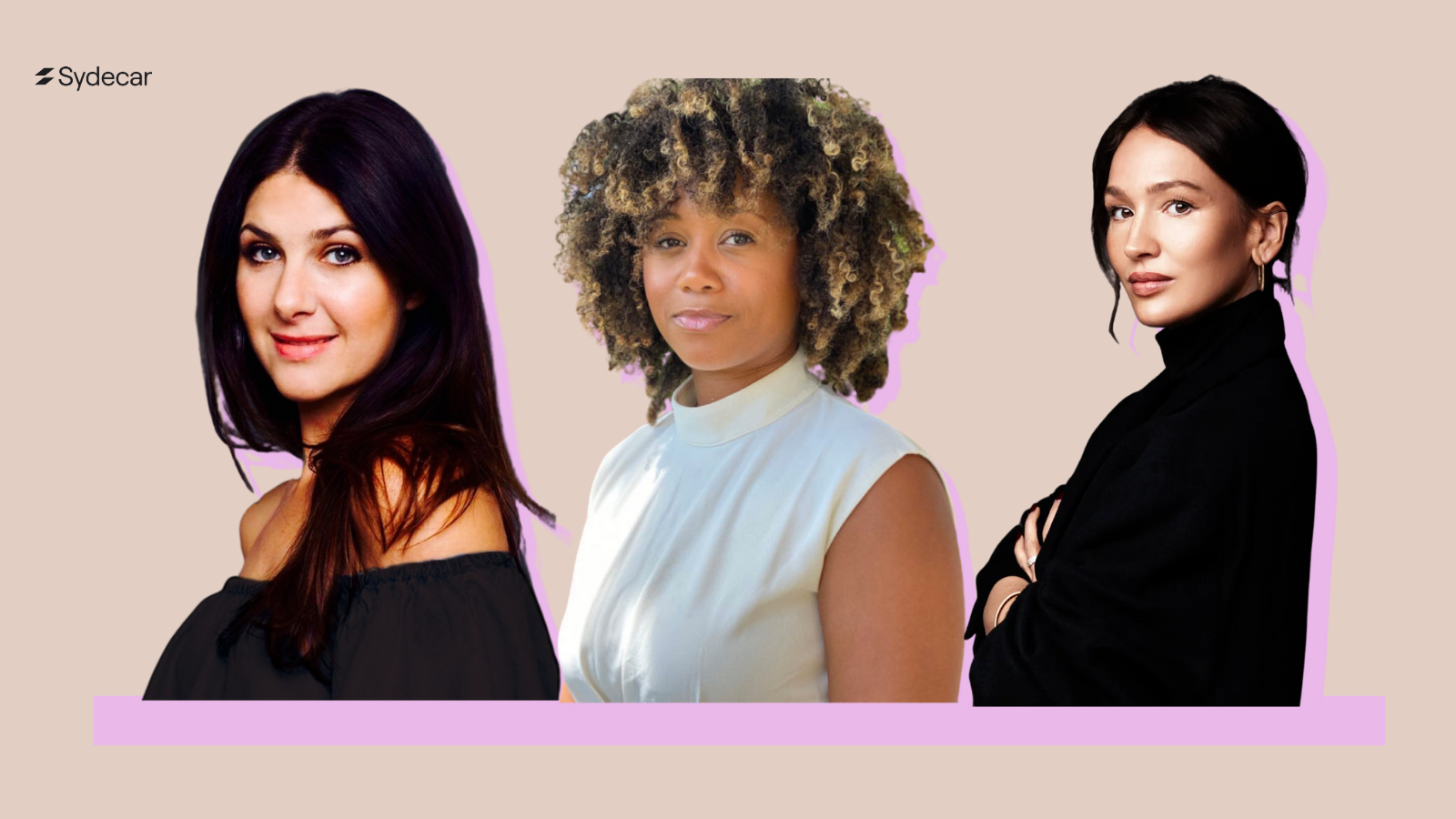 Replay: How to Become an Angel Investor with Sydecar
Supporting the Next Generation of Women-Led Startups Through Community Investing
We all know the stat. In recent years, only 2.4 percent of all capital invested went to woman-founded venture-backed startups. If you've ever fundraised, chances are you pitched to a room of people who didn't look, think, or live like you. As women, this scenario is all too common and is the root of why backable businesses never get the funding they deserve. Only about 12% of decision-makers at VC firms are women, and 65% of firms still do not have a single female partner.

​It's time to change that. We invite you to join our panel on becoming an angel investor and being the change you want to see in your community. Starting anywhere from a $5k check, you can be why more female founder businesses are funded.

​Starting your investing journey may seem intimidating, but as operators, entrepreneurs, or ex-founders, women have all the knowledge necessary to angel invest. And it takes less capital than you may think! Investing through a syndicate allows you to pool your capital with other angels and create more impact for the companies you believe in. In addition to the financial upside, angel investing allows you to support founders you love, share your knowledge with those coming after you, and bring more capital to women-led startups, uplifting the whole ecosystem.

​Join Female Founder Collective and Sydecar for a tactical workshop on the power of community-led investing through syndicates. We'll be joined by Annie Evans, Rochelle Stewart, and Kelley Arena to hear how they got started as angel investors and built their community of hundreds of investors.
For access to all event replays, resources, live events, and networking opportunities, head inside The 10th House.
Not a member? Now is the time to invest in you, invest in your business and get maximum results with an exclusive community by your side. We want YOU to join in on the fun and get all the vetted resources, events, workshops, connections, and advice that you need to be successful.
Access to over 150+ skill-building resources, bundles, and guides
Ability to participate in business-building events
Intimate networking opportunities through virtual roundtable discussions and in-person events
Marketing and press access via email spotlights, event hosting, and community connections
Live workshops, panels, and Q&A with vetted experts across industries
Free venture capital road map and pitch deck template bundle ($99 for non-members)
WATCH THE REPLAY HERE