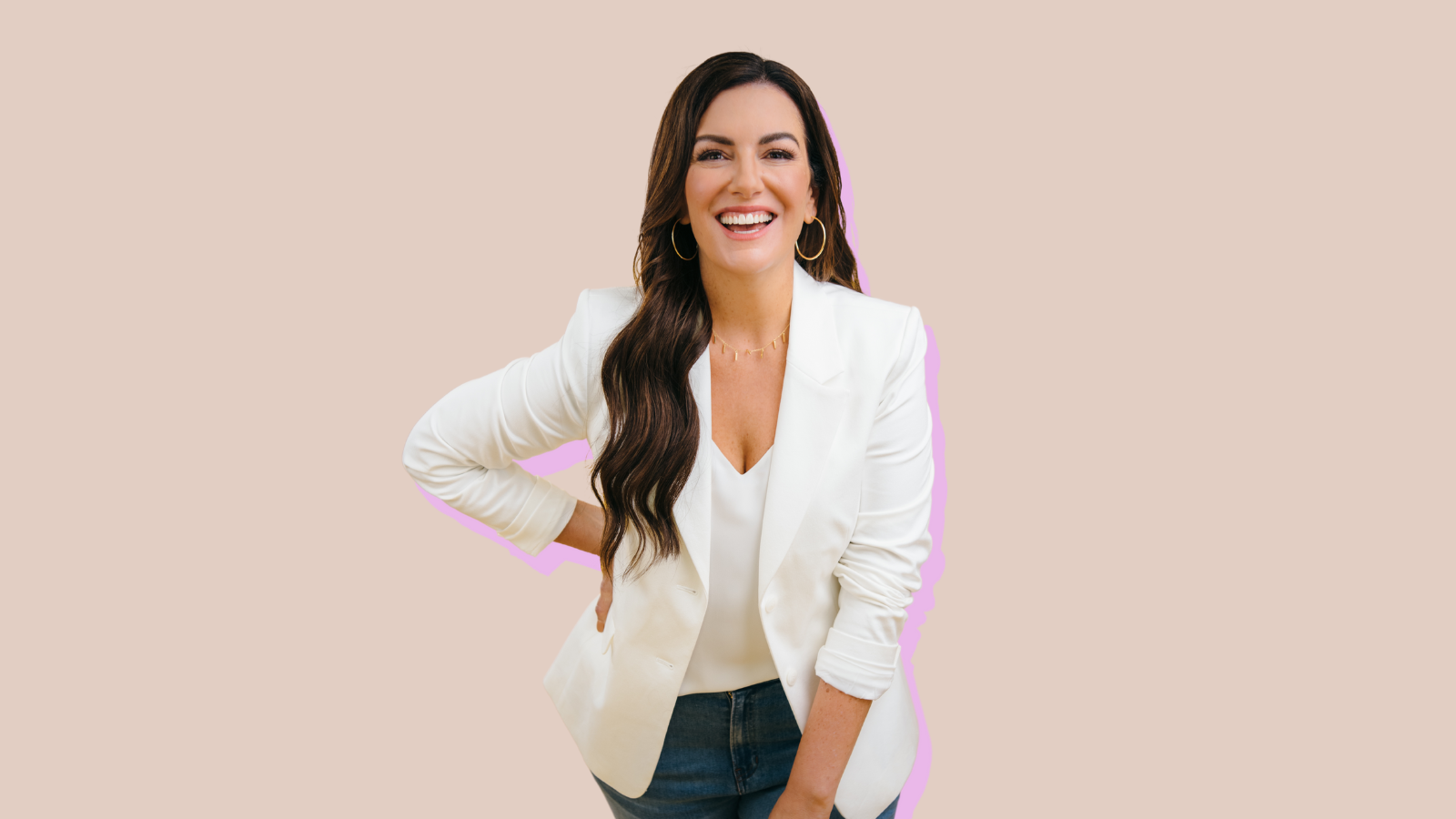 Replay: Setting Up A Business Model That Saves You Time and Makes You Money with Amy Porterfield
​Amy Porterfield, Entrepreneur + Author of Two Weeks Notice, sits down with Female Founder Collective's CEO, Alison Wyatt to discuss setting your business model up so you don't have to forever trade your time for money.
From discovering your "sweet spot" business idea, organizing your thoughts into your unique business framework, and marketing your irresistible offer, this trailblazer is sharing it all!

​Known for her actionable, fluff-free approach to teaching and a philosophy centered on going before her students so that everything she shares is proven to work, Amy stands apart from other educators in the online marketing space.

​Now, Amy is launching her book, Two Weeks Notice. In her debut book, award-winning entrepreneur Amy Porterfield delivers a practical, proven plan that's helped thousands of women design their own destinies.

​Tackling everything from how to conquer perpetual feelings of "not enoughness" to how to build an audience even if you have no idea where to start, Amy demystifies and deconstructs complex topics so they're accessible to anyone, no matter their background. Two Weeks Notice is a guide to online business building that leaves no stone unturned for those looking to go all in on the life of their dreams.

​From corporate cubicle dweller to $72+ million in sales, 46,000+ students, 42 million podcast episode downloads, all from the comfort of where, when, and how she wants…Amy Porterfield has built a life she doesn't need a vacation from and is on a mission to help millions of others do the same.
For access to all event replays, resources, live events, and networking opportunities, head inside The 10th House.
Not a member? Now is the time to invest in you, invest in your business and get maximum results with an exclusive community by your side. We want YOU to join in on the fun and get all the vetted resources, events, workshops, connections, and advice that you need to be successful.
Access to over 150+ skill-building resources, bundles, and guides
Ability to participate in business-building events
Intimate networking opportunities through virtual roundtable discussions and in-person events
Marketing and press access via email spotlights, event hosting, and community connections
Live workshops, panels, and Q&A with vetted experts across industries
Free venture capital road map and pitch deck template bundle ($99 for non-members)
WATCH THE REPLAY HERE